Nikon DL-series
February 13, 2017
TOKYO - Nikon Corporation announced today that sales of the long-awaited DL series of premium compact camera, the DL18-50 f/1.8-2.8, DL24-85 f/1.8-2.8, and DL24-500 f/2.8-5.6, will be canceled. A June, 2016 release was originally planned for the DL series. However, with the identification of issues with the integrated circuit for image processing, release of the three cameras was delayed indeterminately. Since then, everyone involved has worked very hard to develop products with which our customers will be satisfied. However, it has been decided that sales of the DL series will be canceled due to concerns regarding their profitability considering the increase in development costs, and the drop in the number of expected sales due to the slow-down of the market. We sincerely apologize to all those affected by this decision, especially those customers who waited so long for the cameras to be released, retailers and others whose business will be affected, for the inconvenience this decision may cause.
(press release by Nikon Corporation)
The 'new DL range raises the standard of compact camera photography with DSLR-inspired optical innovation of high-performance Nikkor lenses and always-on smart device connectivity' is the opening of Nikon Corporation's press release of late February 2016. The "D" in the Nikon DL-series, draws on Nikon's DSLR heritage, while "L" calls out the premium Nikkor lens technology.
Each model adopts a 1 inch type backside illumination 20.8 Mp. CMOS sensor together with a new EXPEED 6A image-processing engine. The new series features a hybrid AF system combining both phase-detection AF and contrast-detect AF. Video recording in 4K UHD (3840 x 2160)/ 30 fps quality, as well as Snapbridge connectivity (to transfer images to paired smart devices) is offered, too.
All cameras are offering an ISO-range of 160-12800, perspective control and are fitted with a tilting 3 inch OLED screen with 1.037 k-dot. The front lens has a fluorine coat to keep lenses cleaner. All camera bodies can be fitted with an optional DF-E1 OLED electronic viewfinder with a tilting mechanism.
Nikon DL18-50/1.8-2.8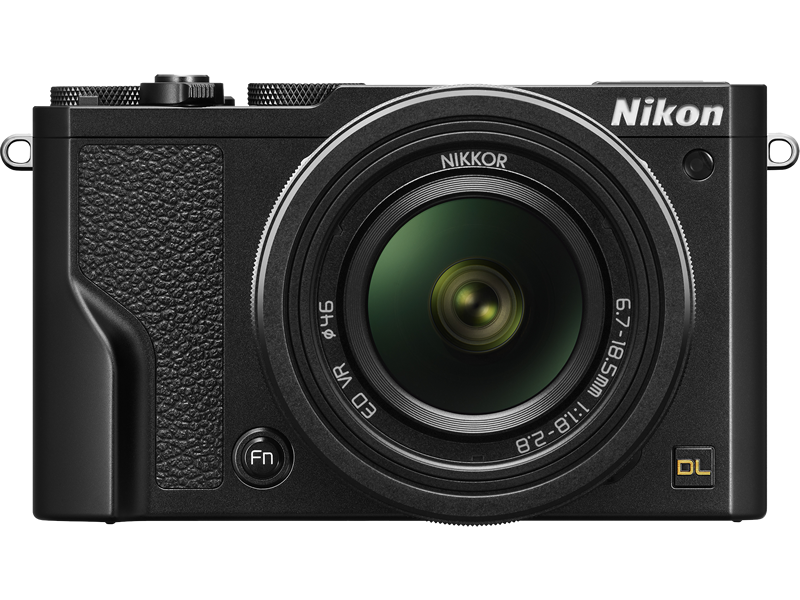 Announced in February 2016 this camera has a relatively fast (f/1.8) and non-exchangeable ultra wide-angle zoom lens, equivalent to an 18mm-50mm zoom lens in 35mm. format photography. The lens has a large-diameter molded-glass aspherical lens element, an aspherical ED glass element, a high refractive index (HRI) lens element and Nano Crystal Coat.
Nikon DL24-85/1.8-2.8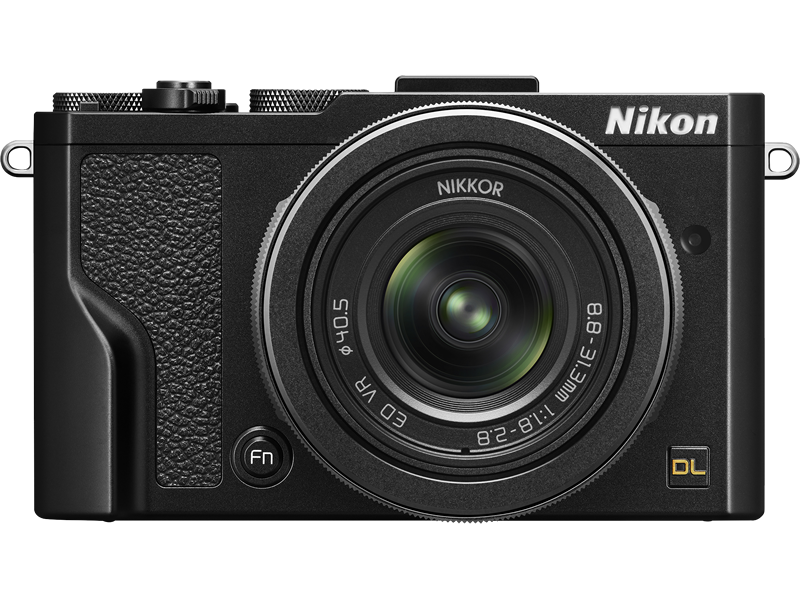 This compact camera has a standard zoom lens with an equivalent zoom range of 24 mm to 85 mm. Also this relatively fast lens is a high performance lens with a large-diameter molded-glass aspherical lens element and an HRI lens element.
Nikon DL24-500/2.8-5.6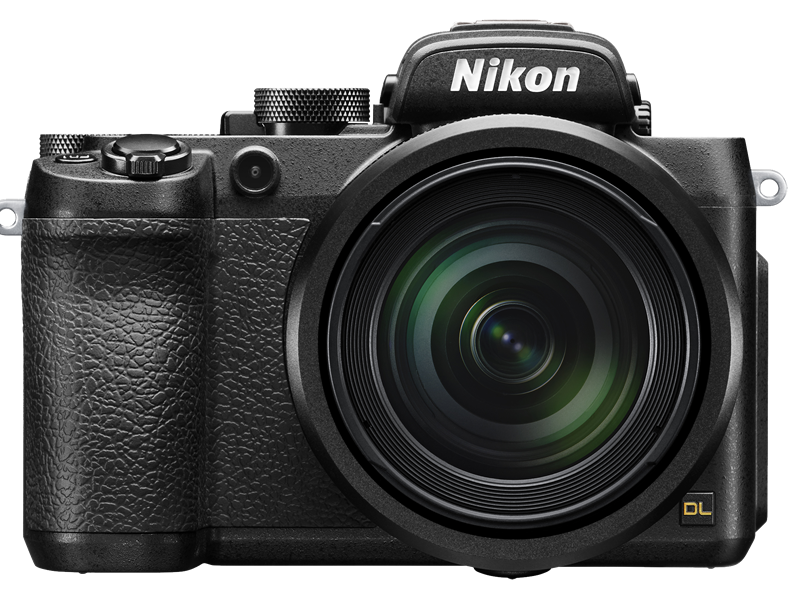 With this camera Nikon shows again its capability of producing a zoom lens with a huge range: from 24mm. wide-angle to a 500 mm. super telelens plus a relatively fast aperture! To produce nice images hand-held with that lens Nikon's Sport Vibration Reduction system is built-in. This camera has a built-in OLED electronic viewfinder with eye sensor.