Nikon F6
Introduction
Despite the digital hype in the world of photography Nikon surprised all its fans at the Photokina Fair in September 2004 with the Nikon F6. More than one year many people speculated in various discussion forums about this camera. Would it become a hybrid camera (with interchangeable film & digital back)? No! As Mr. Makoto Kimura, general director of Nikon Imaging, explained at the 2004 Photokina in Germany: ´Nikon worked on it but both backs - digital and for film - turned out to be too vulnerable and Nikon experienced that professional photographers are working with film or with digital sensor and not both at the same time´. So the Nikon F6 went into Nikon´s history as the last professional film SLR camera.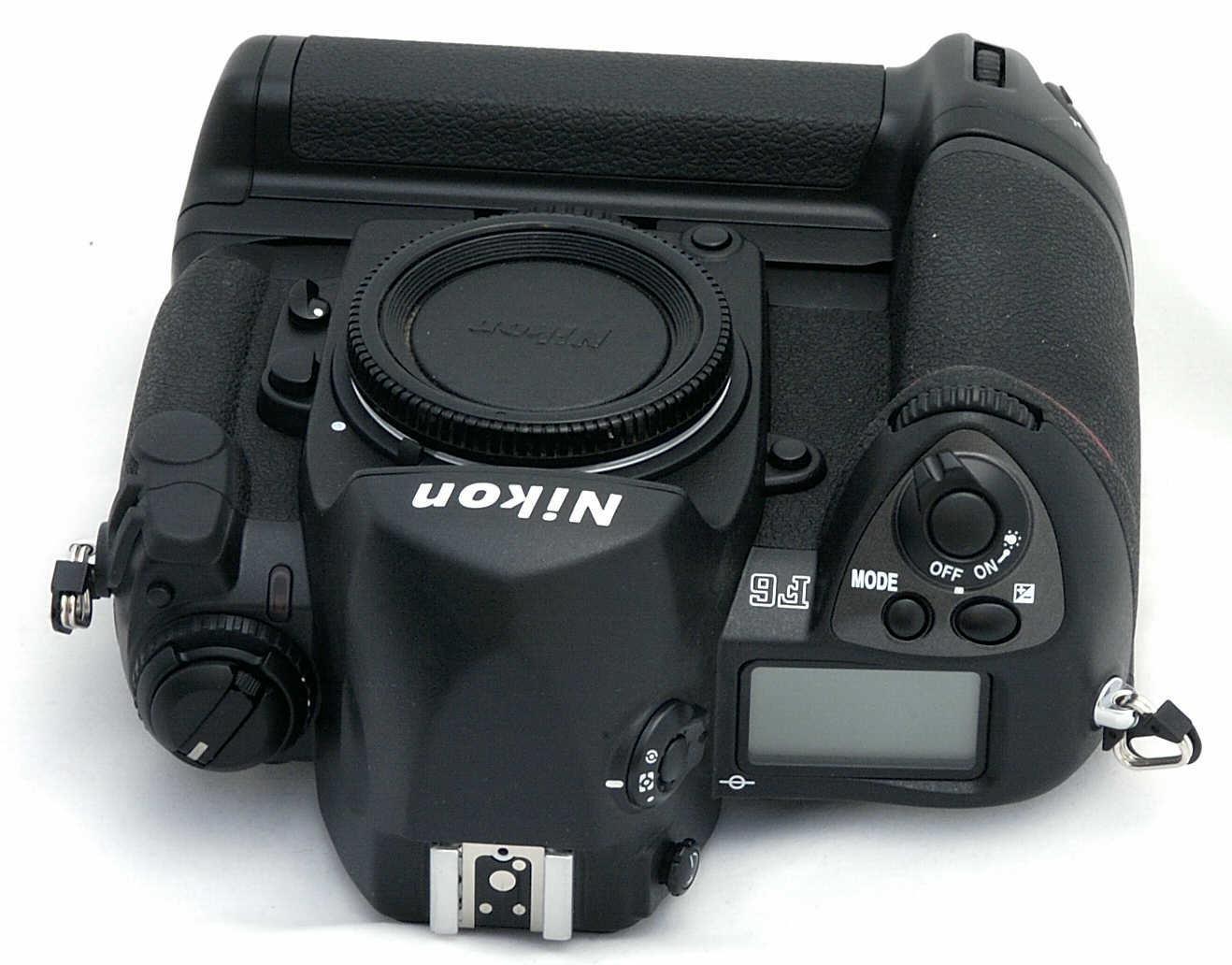 Nikon has broken off with a tradition (since the Nikon S2E in 1957) when introducing this Nikon F6. All its predecessors are camera bodies which can be dressed with various viewfinders, screens, backs, motor drives, remote controls, etc. This camera has a fixed penta prism and just one back. Mr. Kimura did not think that many photographers are changing the viewfinder often - and - a fixed prism improves the solidity and reliability of the camera. Since its introduction this camera received many awards. Unfortunately it didn´t become a hit. Many photographers are satisfied with the Nikon F5, although it has some nice features the F5 doesn´t have.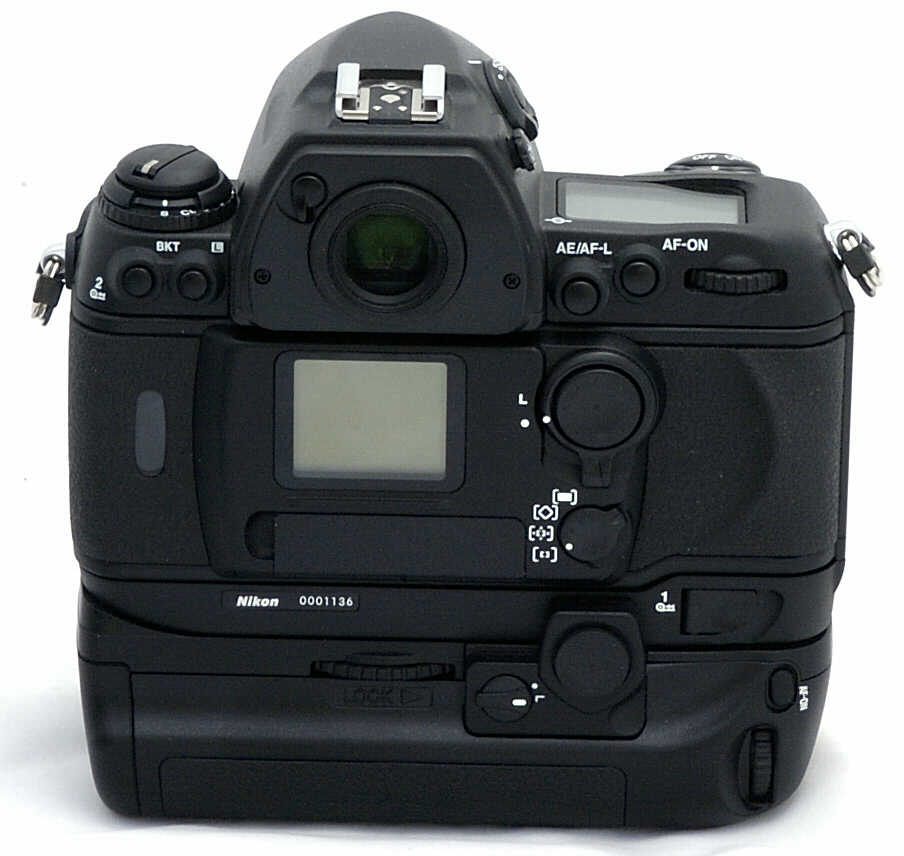 On both pictures above the MB-40 power pack is mounted.
The sturdy body is made of an aluminum alloy covered by magnesium plates; all put together with great attention in order to keep away dust and moisture. The shutter is made of DuPont Kevlar*, is controlled by a built-in unit and is guaranteed to fire more than 150,000 times without a flinch. The mirror is part of a special construction, making the mirror faster and thus reducing time-lags, which improves the reliability of the auto focus and exposure meter. The camera uses 2 CR123A-lithium batteries (3 Volts each), with which the camera fires at a top speed of 5.5 frames per second. Powered by an optional (MB-40) ´power pack´ (using 8 AA-batteries or a Lithium-ion-battery EN-EL4) the top speed increases to 8 fps. The exposure programs are known from other cameras. Interesting is its flash program, enabling to fire an almost unlimited number of flashes (SB-600 or SB-800), including a memory facility. A nice feature is the possibility to use nearly all Nikkors ever build for Nikon SLR cameras.
Serial numbers started at 0000001. By early 2016 production reached just over 30,000 camera bodies.
*Kevlar is the registered trademark for an aramid fiber, developed at DuPont by Stephanie Kwolak in 1965.