Nikon Chart Projector NP-3/3S
Nikon is offering many optical instruments for ophthalmologists (aka eye doctor) and opticians. As these instruments are not used by photographers information is limited.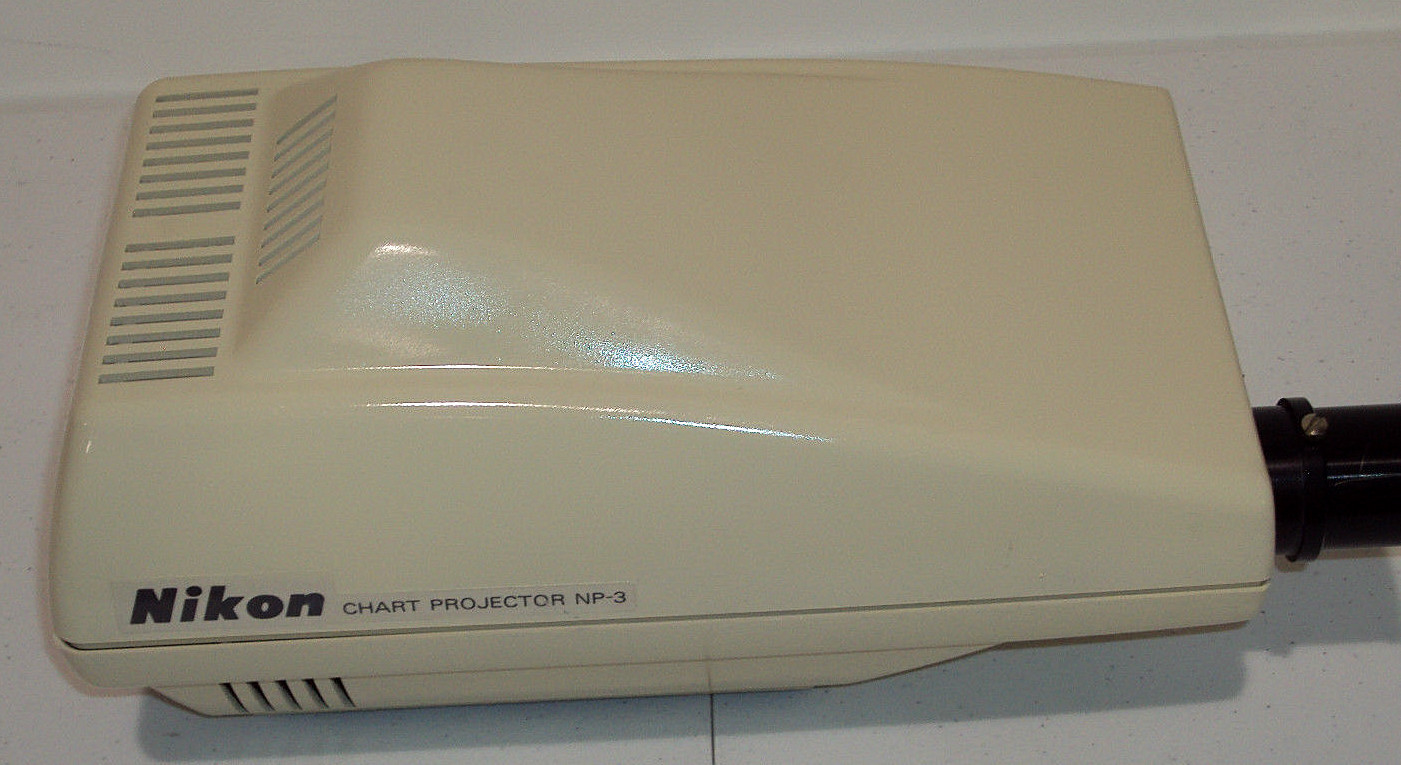 The Nikon NP-3 and Nikon NP-3S chart projector is a relatively small instrument to project some built-in text charts on a wall. These instruments are used to test human eyesight. It comes with a bracket for wall or desk mounting. A 20' x 20' screen is recommended. The projector uses a 6V/20W halogen lamp. The NP-3S has a remote control. Relatively expensive instruments (even on second hand market), but offering high quality.
Both projectors are build by Right Mfg. Co. Ltd, founded in June 1947 and based in Tokyo, Japan. The projectors are also sold as Righton NP-3/S.
Do not ask your camera dealer for info about these instruments as they are sold via Nikon Instruments representations or network.