Nikon image banks
Digital images have to be stored so a photographer can use his memory cards more than once in the same session. Photographers had to go to other manufacturers to buy an image storage bank. Nikon made just one storage device. In January 2004 Nikon introduced its first and - as per December 2019 - its only image storage bank named:
Nikon Coolwalker MSV-01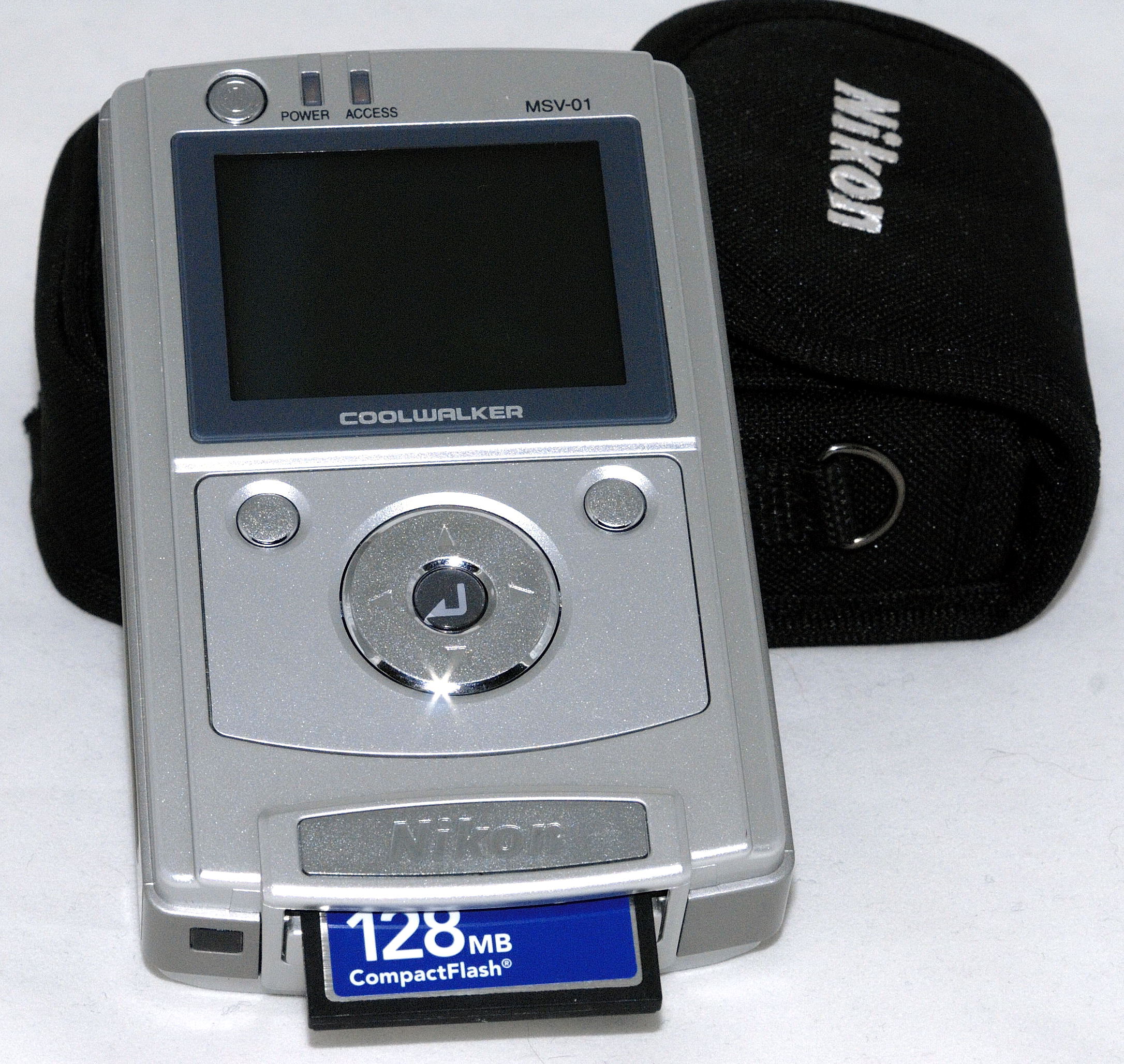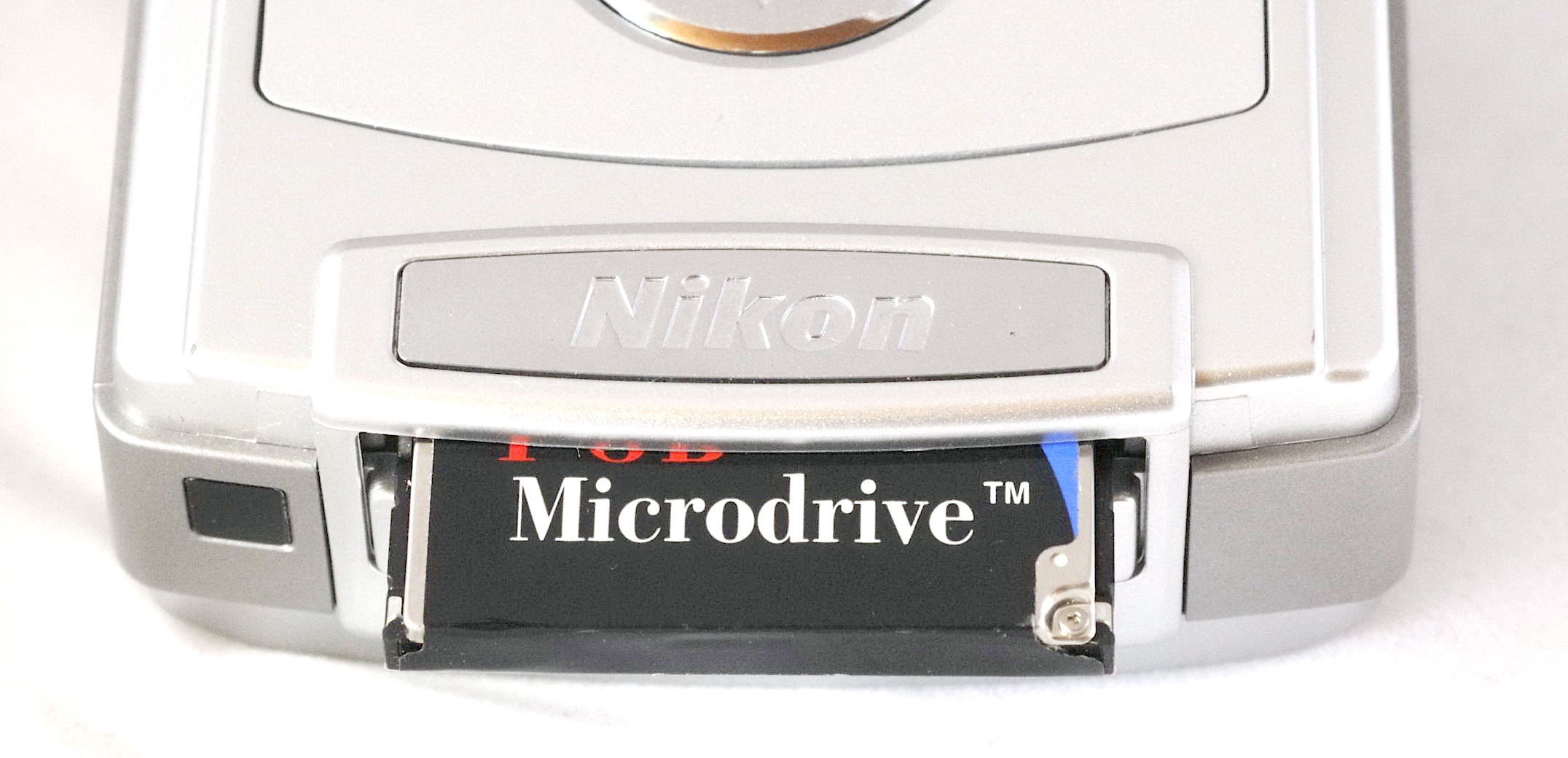 The CoolWalker MSV-01 has a 2.5" TFT LCD monitor (made by Sony), rubberized body finish, a CompactFlash Type I/II slot (other media supported via CF adapters), a Toshiba 30 GB hard disk, Hi-Speed USB 2.0 interface, Audio/Video output plus supplied IR remote control (Nikon ML-CW1), is powered by a Lithium Polymer battery (Nikon EN-EL6) and has PictBridge direct printing support.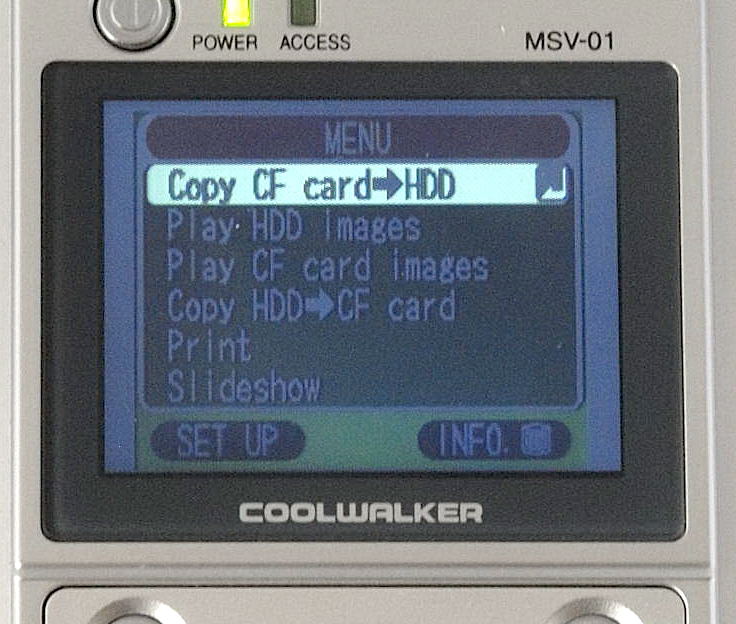 The CoolWalker MSV-01 measures 130 x 81 x 35 mm (5.1 x 3.2 x 1.4 in) and weighs just 298 g (10.5 oz). The CoolWalker supports JPEG, TIFF and NEF (Nikon RAW from digital cameras) as well as the playback of audio and video clips (Motion JPEG).
However, modern CF-and SD-memory cards with capacities of over 30 Gb. are making this nice device and similar devices obsolete! The Nikon Coolwalker was listed in 2004 at a price of $/€ 600,--. In 2006 the production of this device was stopped.
Serial numbers have 8 digits and are starting with 30000001, 40000001 and/or 50000001, which does not imply that millions were made! Production numbers are unknown.
Note: Nikon Corporation issued in January 2005 Firmware Update 1.2 and in April 2009 Firmware Update 1.3. Those updates are mainly correcting play-back problems of images made with cameras, like the Nikon D-2-series, Nikon D50 and Nikon D70. The firmware runs under OS Windows 98SE, 2000, ME and XP only!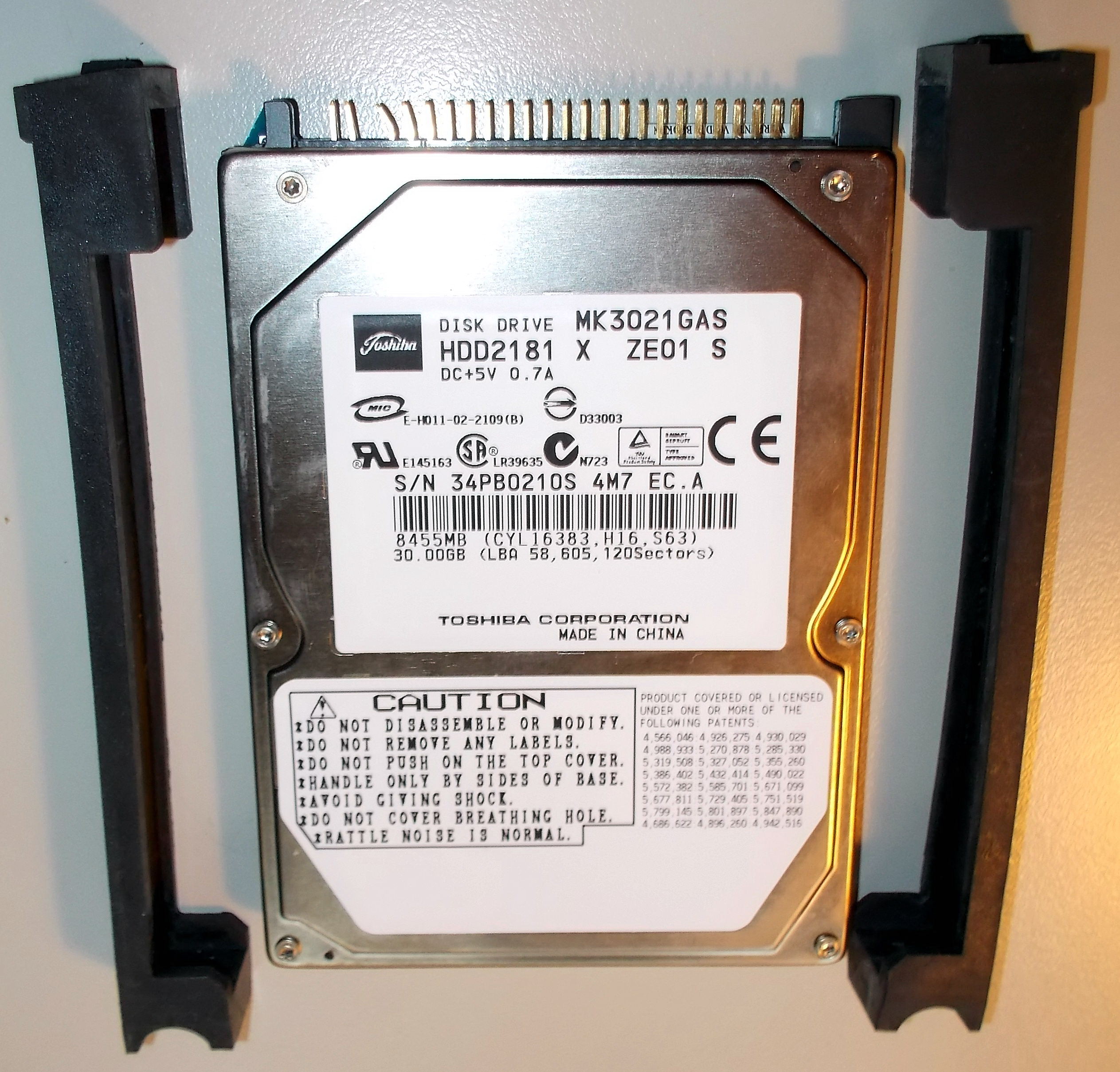 The 30 Gb Toshiba hard drive in its rubber bumpers/fenders