Joseph Ehrenreich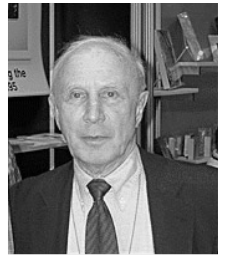 Joe Ehrenreich (born 10 July 1907, died 1 February 1973), is the youngest son of the Jewish immigrant (from the Austrian-Hungarian Empire) Hyman Ehrenreich (1865-1943; Dress Operator) and married to the Russian immigrant Amelia Komanoff (born 20 March 1908, died 5 June 2002). He was a graduate of New York University. He began his career in the camera industry in 1931, when he opened the Penn Camera Store on West 32d Street in New York. He and his older brother Irving operated the store until 1954. In those days it was the largest camera store in New York.
As founder, owner and CEO of Ehrenreich Photo-Optical Industries (EPOI) in New York, Joseph became the exclusive US importer of Nikon products in 1954. In addition to the Nikon line, EPOI imported photographic products including Bronica, Durst, Fujica, Mamiya, Merz and Metz. Joseph had an excellent nose for publicity and public relations. He introduced Nikon camera's and Nikkor lenses to professional photographers in the USA. He also visited the Nikon headquarters in Tokyo several times a year to demand for special products. Various camera's, lenses, projectors and other Nikon gear were produced by his order.
In 1962 the Japanese government honored him with a citation of outstanding promotion of Japanese American trade.
Joseph Ehrenreich died of a heart attack during a plane trip near Los Angeles, USA. He left his wife Amelia and two sons: Robert and Jonathan. BTW: His father Hyman died of a cardiac valvular disease! After his death EPOI was sold to Nikon Inc., nowadays Nikon USA.
Joseph's wife Amelia sponsored young photographers by granting an annual scholarship since 1976 (NPPF Joseph Ehrenreich Scholarship), now managed by the Ehrenreich Family Trust. More than 200 students benefited from this Trust.
Without exaggerating one can state that Joseph Ehrenreich has given Nikon its leading position in US' photography.
Sources: The New York Times, 9 February 1973 Obituary; popular photography/March'91; geni.com