Nikon Manuals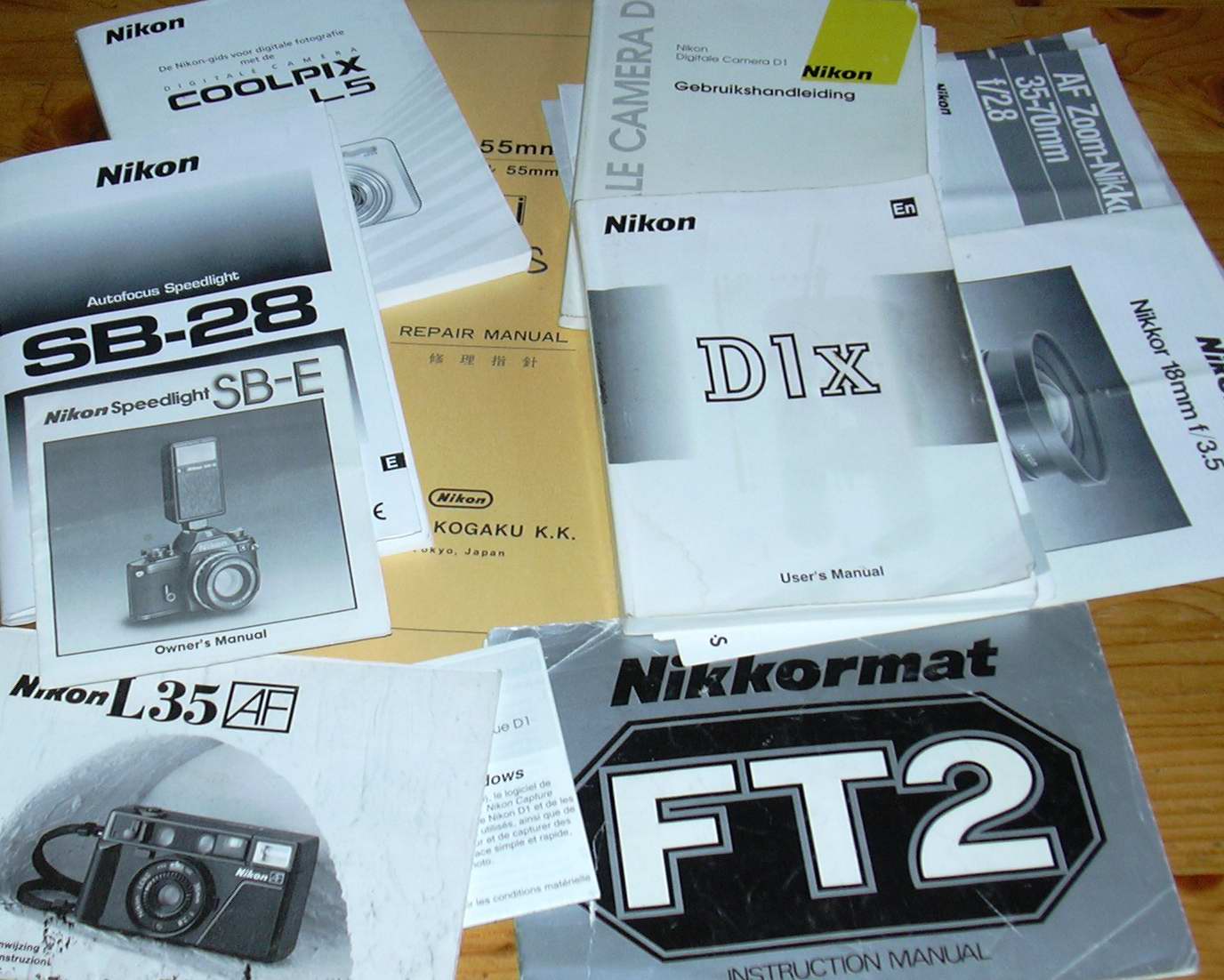 Nikon Corporation issued for nearly all its products, put on the worldwide market since 1948, a manual. Some manuals have become collector's items, as they are/became very rare. For Nikon Corporation it is impossible to supply you with manuals of its older products. So you have to search around the net for a nice copy and - if possible - in your own language. Manuals of products of the rangefinder era are mainly in Japanese and English. Modern equipment, sold in all continents were/are available in more languages.
Although this site tries to review all photography related products Nikon Corporation ever produced, it is not possible to publish all manuals here. All written or printed manuals that have been published under copyright.
Nevertheless some manuals are published on the net for free - even by Nikon Corporation itself. If you are looking for a manual the first step is to contact your local/national Nikon representation. Various (non-) commercial sites are offering - free of charge or for money - older manuals. Below a few URL's of sites offering Nikon manuals.
No guarantee nor responsibility for the correctness of this information!! The author has no relations with the owners of the sites mentioned!!
First, try to find your manual on the sites of Nikon Corporation (free of charge):
Nikon Corporation, Japan - downloadcenter with most documents in 43 languages!
Nikon USA - download center
If not successful try the sites below (you have to pay for):
Orphan Cameras of Mike Butkus (USA)
ePHOTOzine has partnered up with OldTimerCameras.com to bring a selection of Nikon instruction manuals
++++
On internet market places like eBay many manuals are offered.