Nikon D200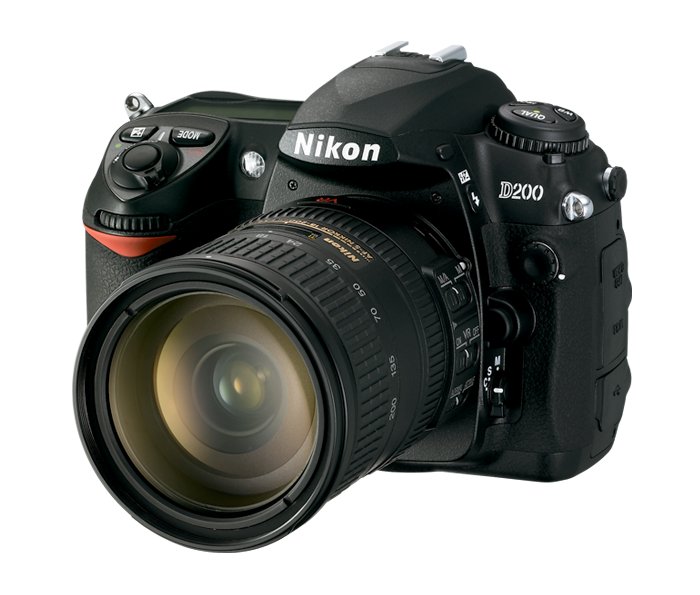 In 2005 Nikon showed us the successor of the popular Nikon D-100. The D-200 has a new developed CCD-sensor in DX format (23.6 x 15.8 mm) with 10.92 million pixels of which 10.2 Mp are for the creation of very sharp images. ISO range starts at a low 100 up to 1600, making it possible to take pictures in low light situations. The body has a lot of similarities with the D-100. The lay-out of the top and the back are nearly identical and the signs on each button are Nikon-like. The 2.5 inch screen on the back of the body is larger and with its 230,000 pixels images are easy to observe. Of course this camera is packed with various programs for shooting with and without the built-in flash. New is the possibility to save images in NEF and JPEG (fine, normal and basic) simultaneously. If doing so a large memory card (CF I or II & Microdrive up to 8 Gb) is needed as a NEF+JPEG image may ´eat´ more than 20 Mb. Older non-AF lenses can be used if maximum aperture and focal length are entered in the software. If zoom lenses are used the full range of maximum aperture and focal length should be entered. (e.g. 4-5.6/70-210mm = 4/70 + 5.6/210). An optional battery pack MB-D200), a wireless transmitter WT-3 and (non-Nikon) GPS equipment (NMEA-0183 - version 2.01 and higher) can be connected to the camera.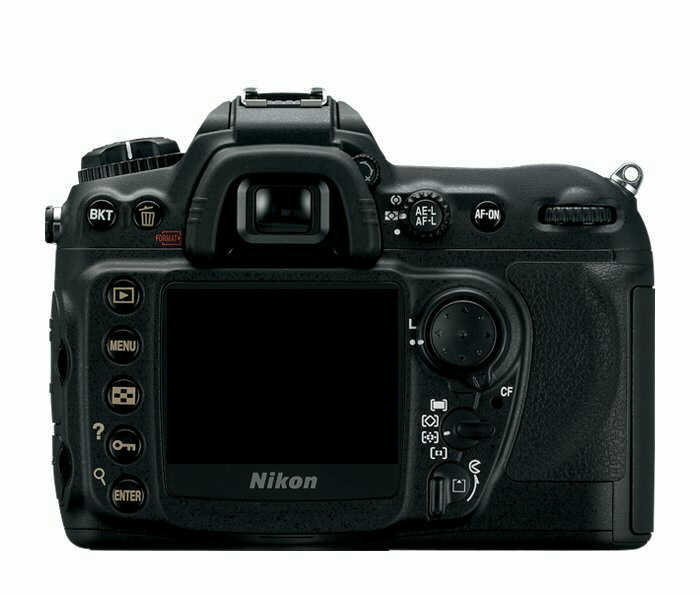 For the professional and/or serious amateur photographer this a very sophisticated and strong camera. For more details see the matrix in this chapter.
Note: early cameras may have a banding problem: horizontal bands or lines in an image noticeable when enlarged over 100% (in Nikon View) or printed on A4-format and larger. Ask your Nikon importer or representative to cure this (software) problem.