Nikon D3200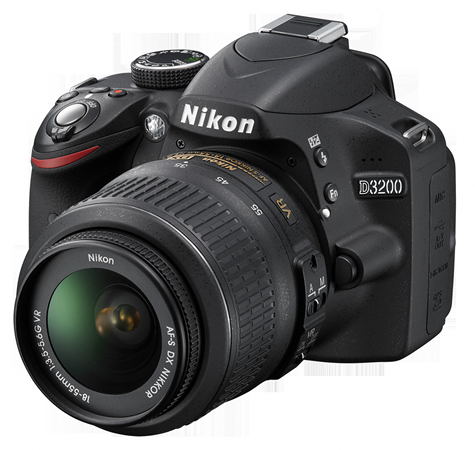 Mid April 2012 Nikon teased its competitors (read: Canon) with the introduction of this relatively cheap mega-pixel digital SLR: the Nikon D3200. This successor of the D3100 features a DX-CMOS sensor with 24.2 Mp.!, full HD-movie with stereo sound (when an optional microphone has been connected) and life view. During shooting movies and using life view autofocus will work. Like the D3000 and D3100 it has a Guide Mode, making photography very easy.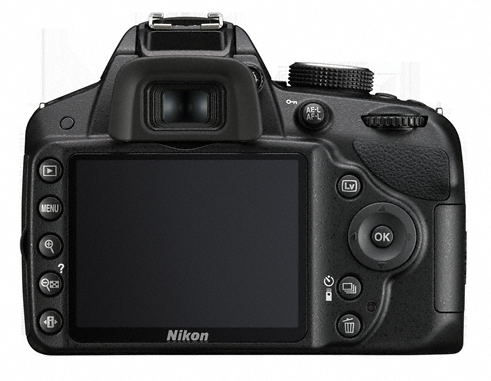 The new camera has a noise reduction system to make the very high ISO 12,800 acceptable. A pity is that the camera can do all its built-in tricks with AF-s and AF-I Nikkor lenses only. Using 'older' AF lenses will limit full operation dramatically. Not to think of manual focus lenses! They will fit but no program will work.
See for all features the matrix.