Nikon D5

Announced mid November 2015, introduced early January 2016 and available late March 2016 the Nikon D5 is in fact No.13 in Nikon's lineup of professional digital SLR cameras.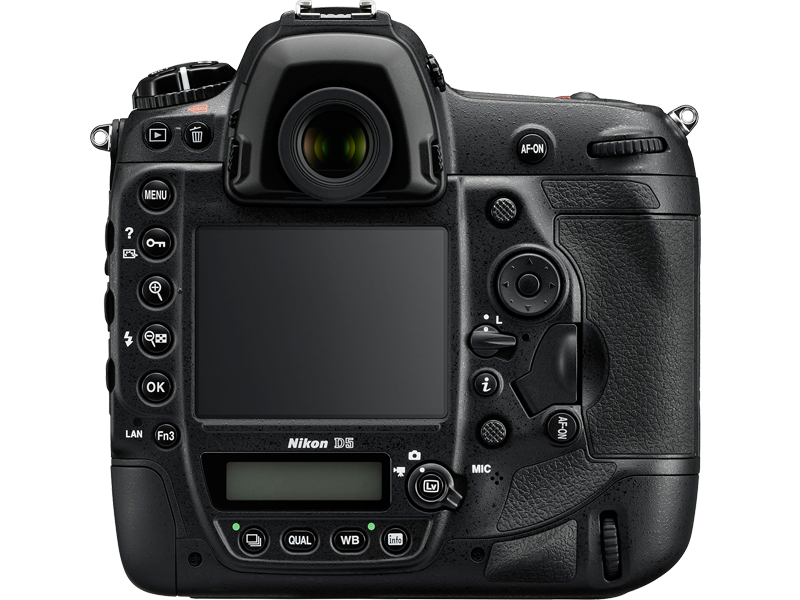 The new FX-format camera is of course an improvement over the D4-series. It has a 35.9 x 23.9 mm. CMOS sensor with 20.8 effective Mp. for images in FX or DX-format, - if desired - saved in up to 14 bit NEF/RAW, stored on either CF-cards or XQDType cards (2 slots). The shutter is very fast enabling to shoot 14 fps with mirror up. Many features can be find in the D3 and D4 series, but the ISO-sensitivity is a novelty: ISO 100 up to an equivalent to 102,400 with the possibility to increase the sensitivity to a staggering (theoretical) equivalent of ISO 3,280,000 !! It is also possible to shoot movies in 4K UHD! More details in the matrix.
A novelty, too, is that the camera is available in two versions, one that uses two XQD cards and one that uses two CompactFlash cards !! If you wish - for whatever reason - to change the double card slot unit, after you've bought a Nikon D5 camera, Nikon Service may help you and the unit will be exchanged. Of course against a fee.
Mid June 2016 Nikon already issued a firmware upgrade (1.10) adding - among onthers - electronic vibration reduction to the movie shooting menu and some AF options.
Serial numbers start at #6xxxxxx for the CF-card versions. The XQD-card versions start at 3xxxxxx and 35xxxxx (depending on the market).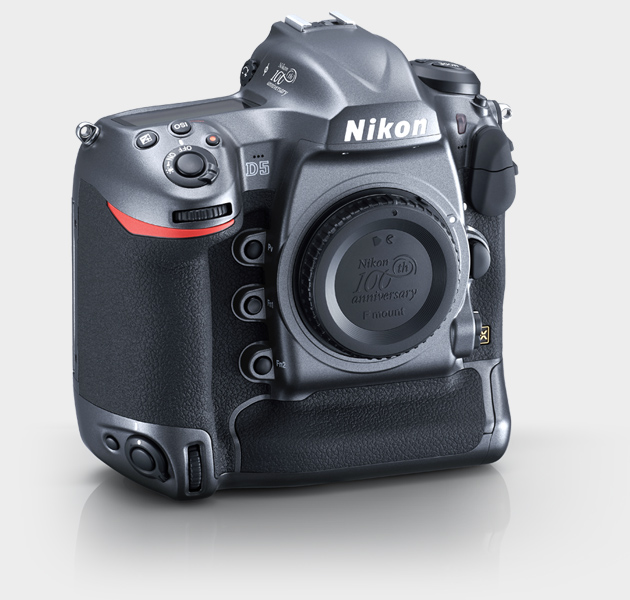 Early April 2017 an anniversary version in metallic grey was announced. It has the 100 years logo on the top cap, body cap and bottom. It will be available in June 2017 and comes in a nice case with booklet and strap.
Just to illustrate what the new Nikon D5 is capable of: an image (below) of the beautyful Bluey pictured with a Nikon D5 fitted with an AF-S Nikkor 4/24-120mm at 1/250 sec. and at f/4 and set at an amazing sensitivity of ISO 10,000 !!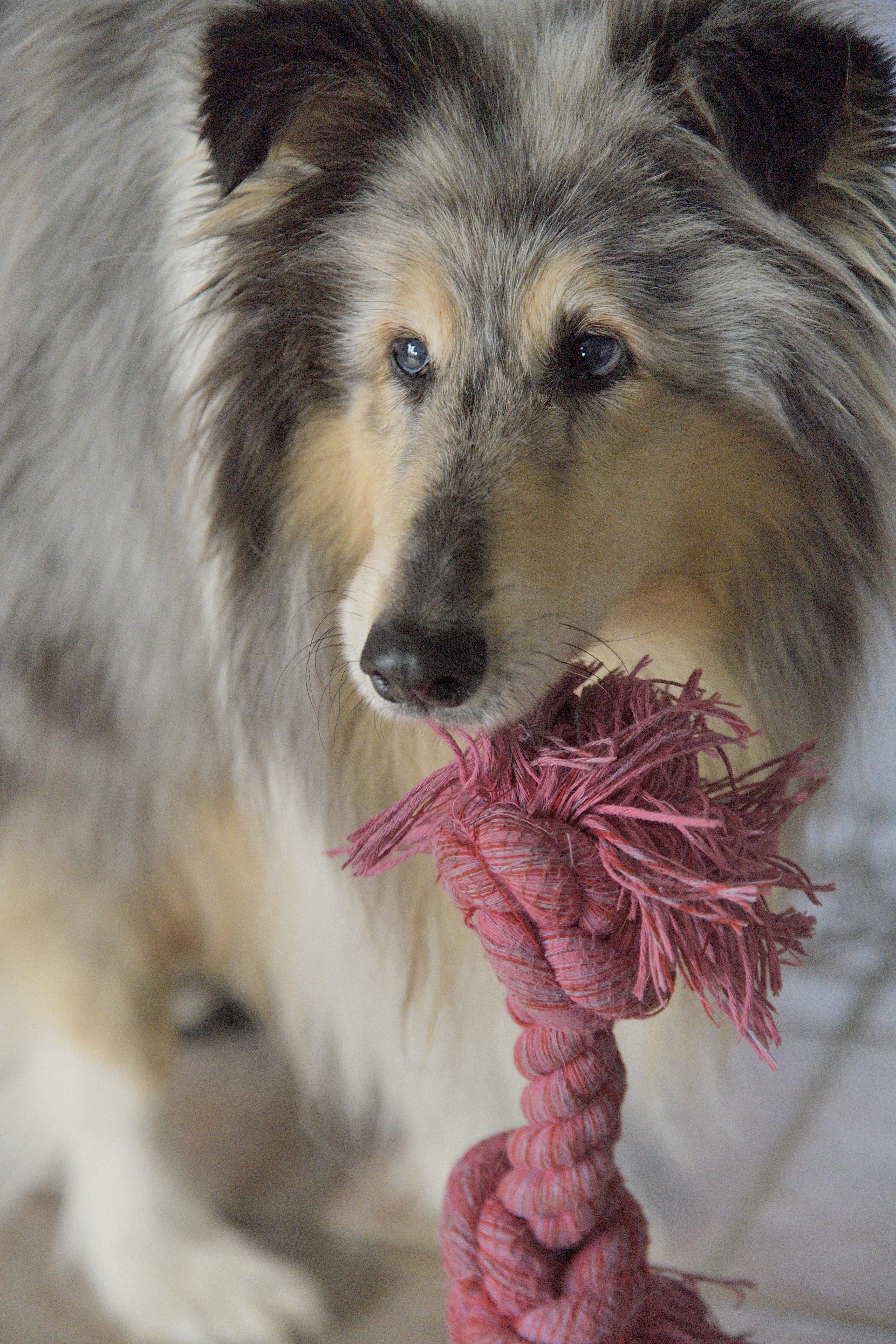 Courtesy Jan Prinsen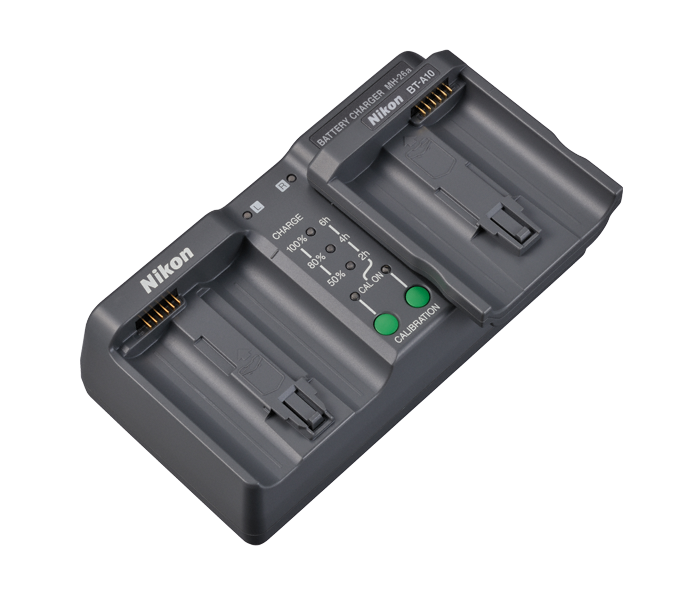 The Nikon D5 uses Nikon EN-EL18 and/or EN-EL18a batteries. They can be charged with the Nikon MH-26 charger. The Nikon MH-26a can take 2 batteries, but does NOT charge them simultaneously. One charger comes with a new camera. If you want to buy a separate charger you have to take the (relatively expensive) Nikon MH-26 aAK kit; it has an additional Nikon BT-A10 adapter, which enables you to charge EN-EL4 batteries.