Nikon D5000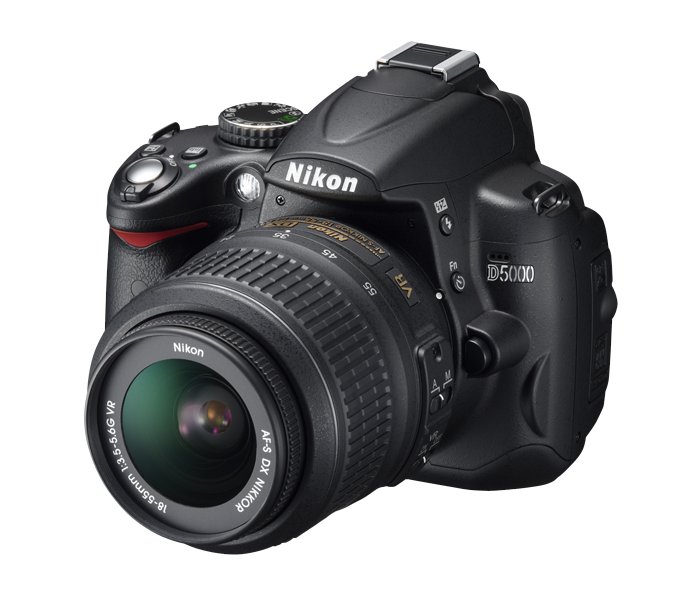 Mid April 2009 Nikon introduced this digital SLR for 'entry-level digital SLR users'. It features a vari-angle monitor, a 12.3 Mp CMOS sensor, D-movie capability, live view shooting, dust reduction system, in-camera photo editing and the choice of some 19 expanded scene modes.
This DX-format SLR may be seen as a brother or maybe even as the successor of the Nikon D90.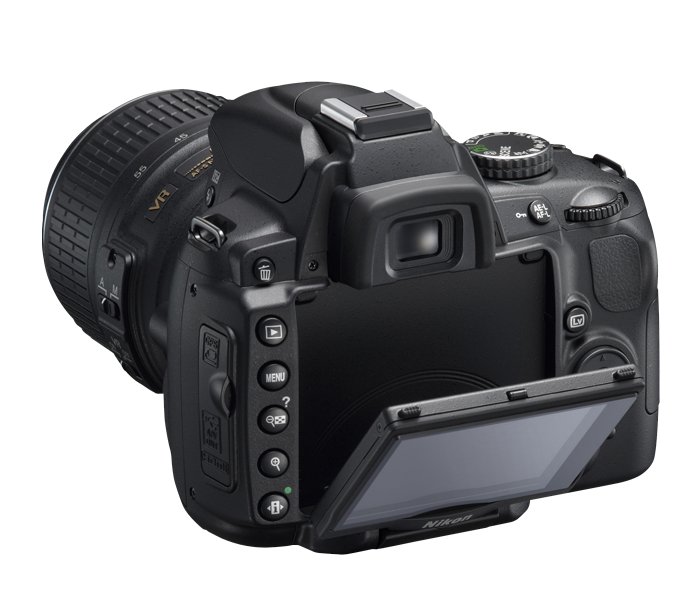 Why would Nikon choose for a 4-digit name for this camera? Probably because it refers to the very successful Coolpix 5000 that featured - as one of the first - a versatile vari-angle LCD monitor that can be viewed in normal position but can be swing out and rotated and/or tilted. It masks the fact that the optical viewfinder isn't a finder with a penta-prism but one with a mirror system, showing 95 % of the image. The 2.7-inch monitor - however - covers nearly 100 % of the frame.
Note: very early cameras may have a problem in its electronic circuit. Ask your Nikon importer or representative for more details by giving him the serial number of your camera!
More technical details in the matrix