Nikon D70/S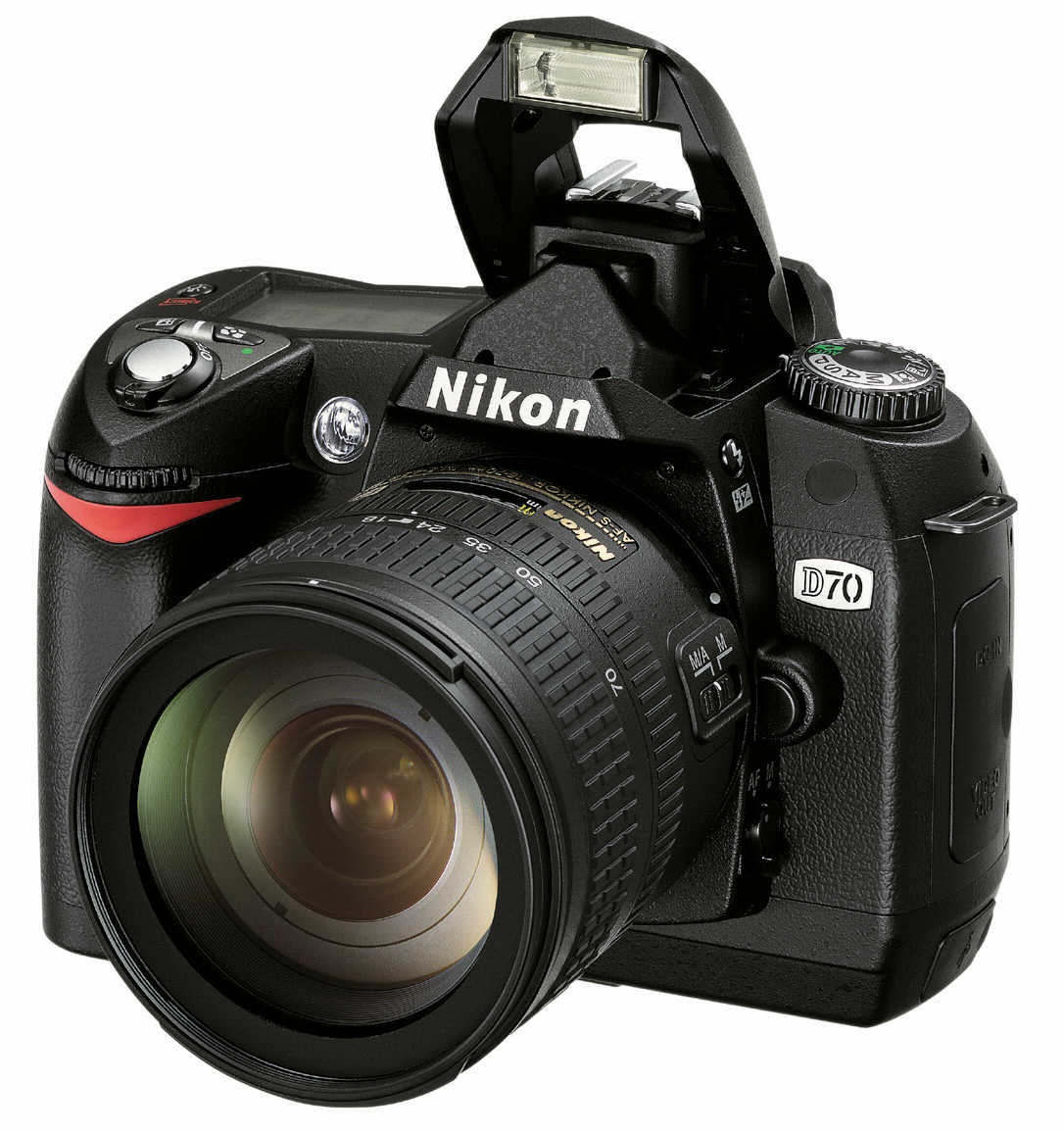 Announced at the end of 2003 this surprising camera was introduced in March 2004. By now more than 1 million D70´s have been sold. It could be ordered with or without a standard zoom lens. The Nikon D70 has the same Sony sensor as the Nikon D100 (6.1 effective Mp), but its shutter is one stop faster (1/8000 sec.) and - this is more important - the flash sync went up to 1/500 sec.! The internal buffer is larger as well enabling to shoot at a speed of 3 fps. up a series of 144 frames. The lay out of the back is similar to that of the D100, although some settings have been made easier via a wheel on the left top. Apart from the well-known P, S, A and M possibilities to choose from the left wheel on top also gives the photographer the extra choice of 7 ´digital vari-programs´ (see picture below).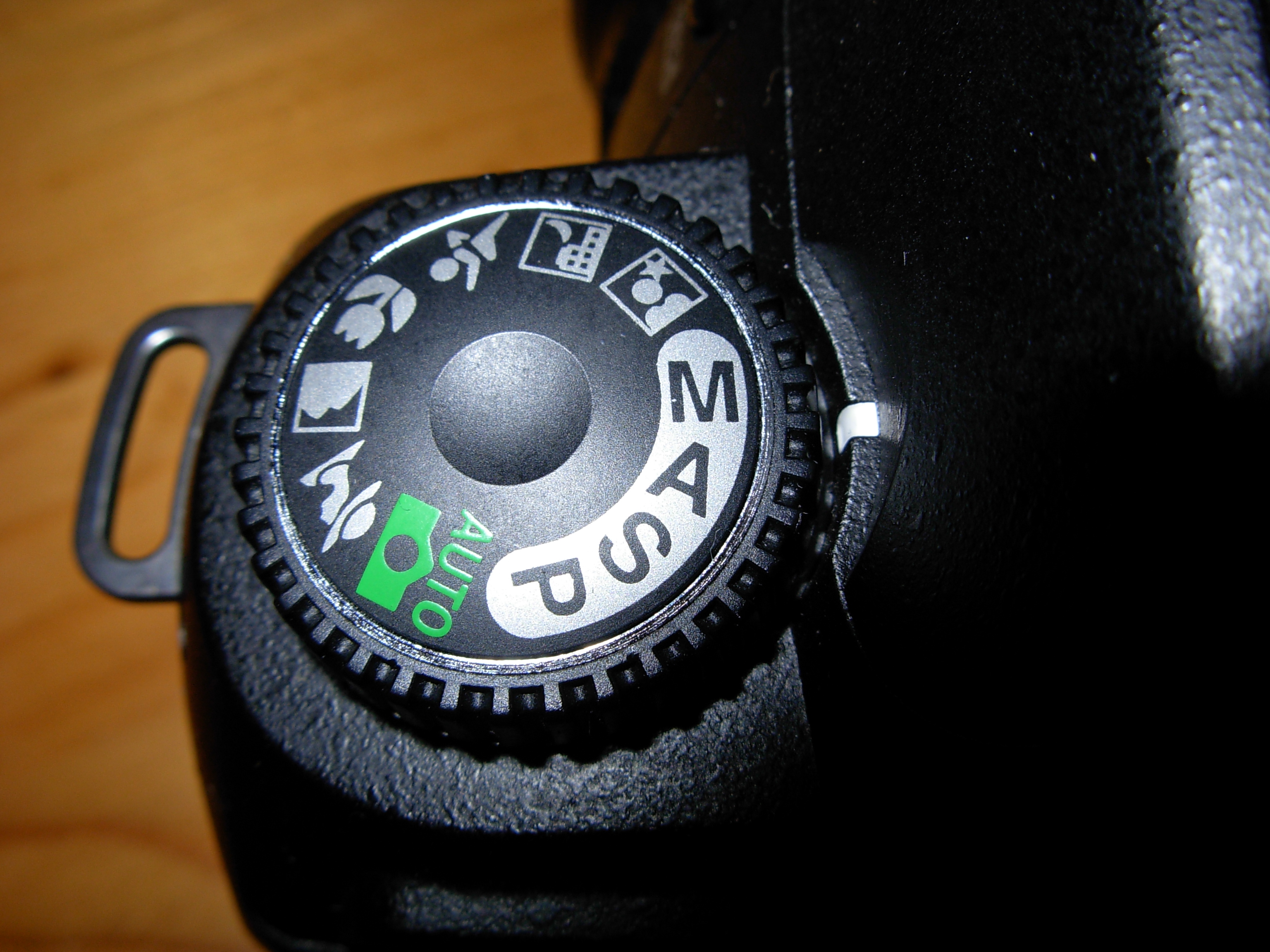 program selector of D70
The disadvantage of the camera is its weight; it gives a bit of a fragile feeling although the body should be strong enough. The modern camera can be used in the ´Nikon Creative Lighting System´ aka i-TTL-system. Before a new model was introduced Nikon issued a firmware upgrade (A 2.00 + B 2.00) for the the camera, making the camera a bit faster and e.g. adding more menu languages.
In April 2005 an upgrade of the Nikon D70 - the Nikon D70S - was introduced. Just another firmware upgrade of the Nikon D70 wasn´t possible obviously, so a new camera saw the light. Most upgrades are inside: the new software makes the camera again a bit faster, the 5-field AF-system has been improved and the 3D-color management via a 1005-pixel sensor (like the D1, etc. series have) equals that of the professional digital reflex cameras. The built-in flash covers an viewing angle equivalent to a lens with a focal length of 18 mm.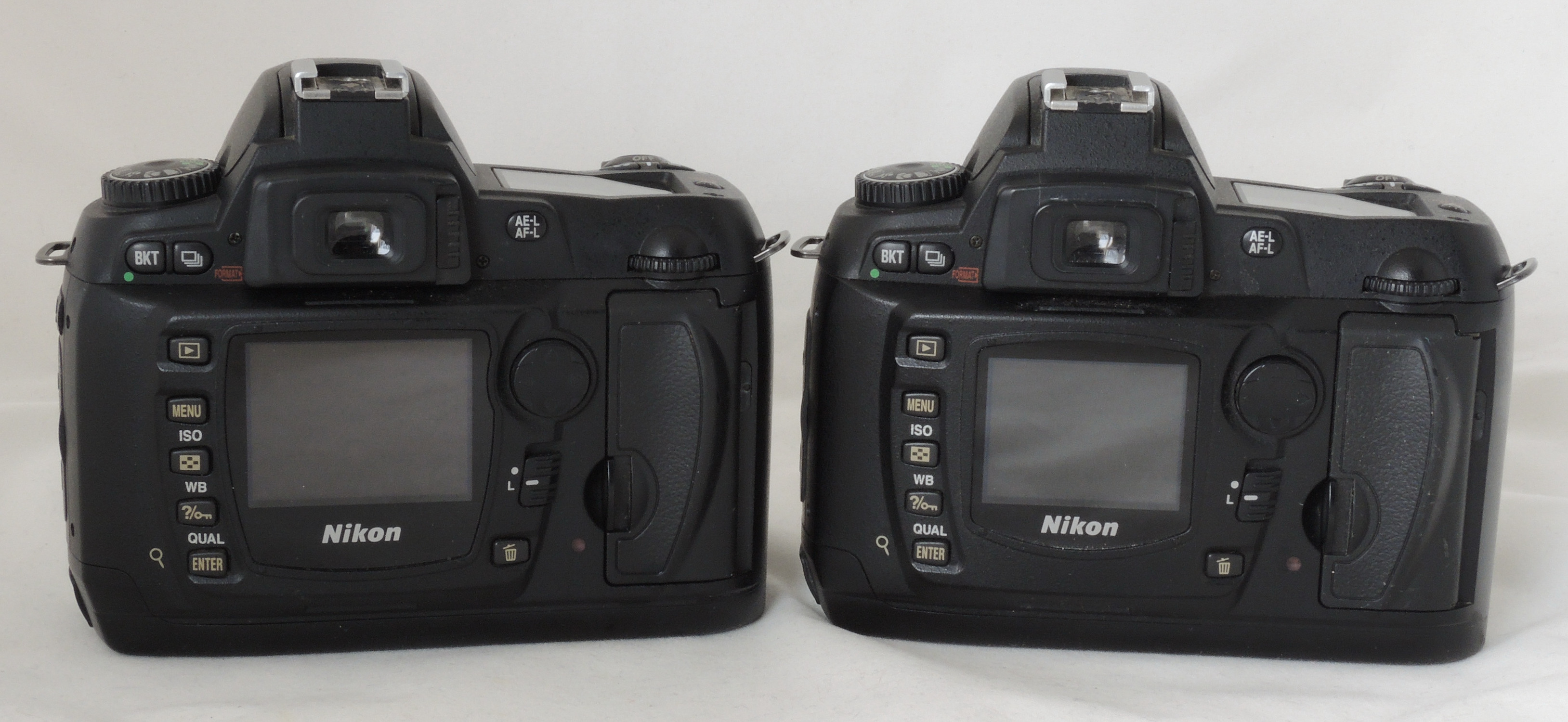 Nikon D70S (left) and Nikon D70
The only externally visable differences are the optical pentaprism viewfinder (the D70 has a pentamirror) and the 'larger' (2" vs. 1.8") LCD screen. More technical specifications can be found in the matrix.
Note: When a Nikon D70 has been upgraded to firmware 2.0 the camera offers nearly all features of the D70S.